MY RED TOMATOES THIS SUMMER … TASTY!

Debunking the myths about tomatoes, that is. Some of my friends tell me the funniest things about tomatoes and how they take care of them. I tell them my secrets about tomatoes so they can enjoy this precious fruit all year long.
I have grown my own tomatoes for long time, so long that I haven't bought any tomato in the past 18 years.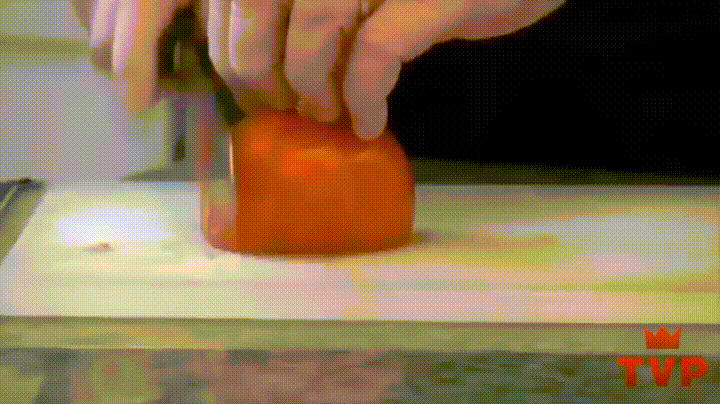 I would like to talk about them and tell you the facts. When it comes to slicing, ripening, storing, and preserving this wonderful fruit, it won't do any good to do it wrong. Keeping good tomatoes fresh and at optimal taste is in everyone's best interest, so here are a few things that might need to be straightened out about your tomatoes.
MYTH No. 1 — Always always refrigerate tomatoes.
Store at room temperature unless they are very ripe and you are not planning to eat them within 2 days or so, then refrigerate them. If you want a chillier fruit, like when you are going to prepare a fresh salad, put the tomato/s in the fridge few hours before serving.
MYTH No. 2 — Smaller varieties have a better flavor
It is true that is more frequent to find in the store/market small varieties with more flavor than the big ones. But that is because of the way they were grown. The big or small tomatoes I grow in my yard are hardy, they have a rich flavor and intense red color. I use natural fertilizers and have the right amount of sunlight and water everyday. Taste doesn't really relate to size.
MYTH No. 3 — Store tomatoes stem-side down.
The shoulders are the softest part of the tomato; leaving them stem-side down will almost always result in bruising. It is better to store them stem-side up.
MYTH No. 4 — To ripen tomatoes, leave them uncovered
Place under-ripe tomatoes in one layer in a paper bag, and close it loosely. Leave in a warm, dry spot, and check daily for ripeness.